I went to a bull sale at a ranch last Friday and one of the ranchers there told me he wanted me to come try to get some coyotes on his property because his cows are calving. So I told him I could come out on Tuesday and he said that would be great.
I showed up at his house this morning at 7:00 am and he took me for a tour around his property so I could get the lay of the land. While he was showing me around we saw two new calves that were born since yesterday afternoon.
On the first stand I was laying prone with my 243 Win with my Foxpro Fury about 40 yards out in front of me. I played Adult Rat for about 5 minutes and switched to Prairie Dog Distress. At around the 9 minute mark I noticed a coyote standing off to my left at about 100 yards away.
I moved my rifle with a bi-pod on it to the left a little and dropped the small male coyote with a Nosler 55 gr Lead Free Varmint bullet. That was good way to start the 2015/2016 season, a coyote on my first stand!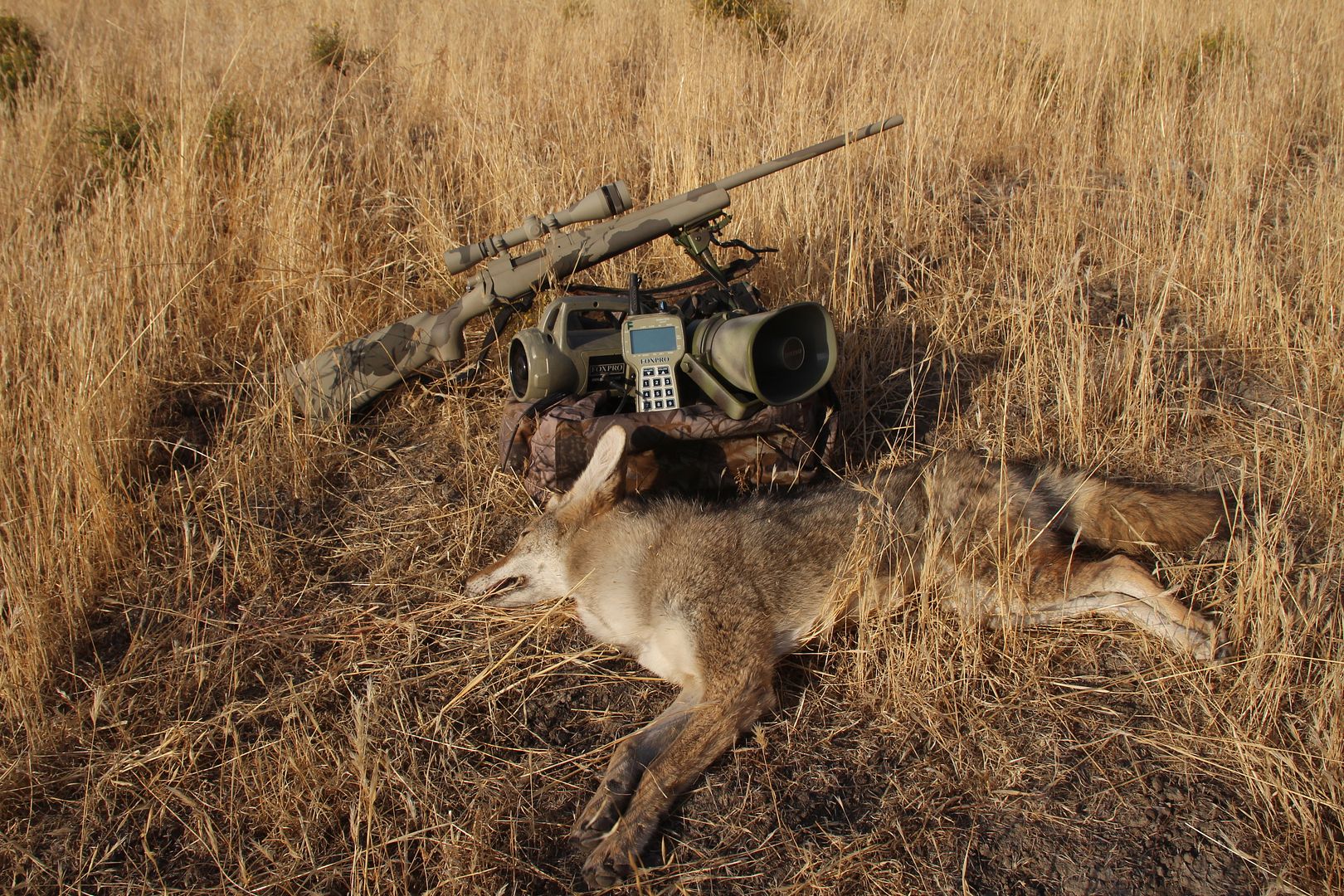 This little male coyote had a small white tip on the end of it's tail.
I made 3 more stands without seeing anything and it was getting very hot. I had sweat pouring down my face. I decided to make one more stand.
I was laying prone on a ridge that had no cover on it with my Fury about 50 yards in front of me. I tried Prairie Dog Distress and Bay Bee Cottontail. At 12 minutes into the stand I switched to Coyote Pup Distress 3 and let it play on full volume for about 4 minutes.
I had sweat running down the lenses on my glasses and I was ready to give up and call it a day.
I learned a long time ago to look around real good while still laying down before I give up on a stand. I turned so I could see back behind me and I saw a coyote sitting on a ridge about 200 yards behind me.
When I went to look through my scope the coyote was a blurry mess because of all the sweat that was on my glasses. Since he was just sitting there I wiped most of the sweat off of my glasses with my fingers.
While I was cleaning my glasses the coyote stood up and turned broadside. I turned my 4 X 12 scope up to 12 power and put the coyote down with another 55 gr bullet out of my 243 Win.
This coyote was a big male for around here.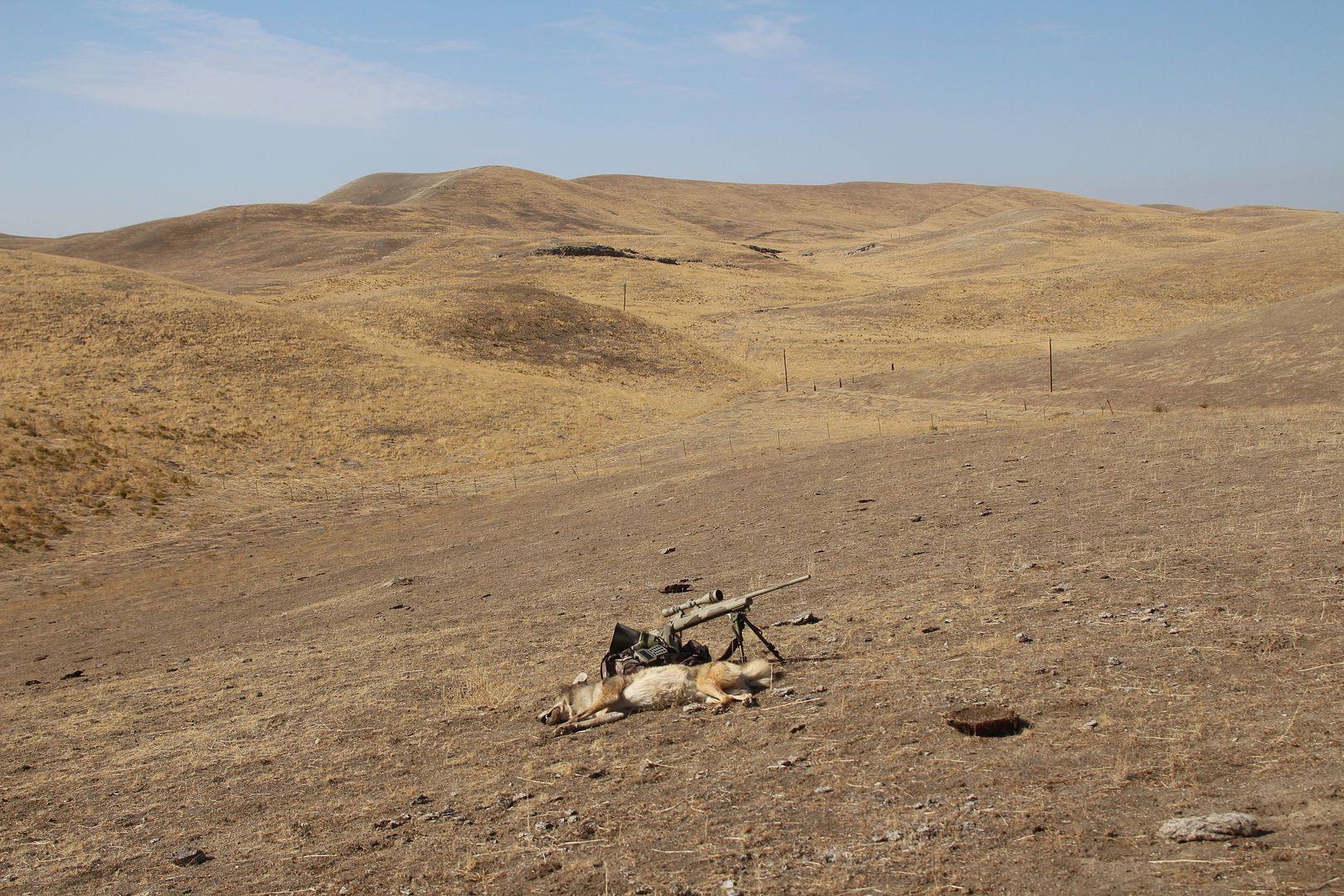 I took this picture on the last stand, it is open country with no cover.
The rancher was very happy to see those two coyotes in my truck and he wants me to come back.
It was a good day!