I don't how many stores I've told that start with my son and I starting off in the wee hours in the morning and heading off a some kind of hunting or fishing trip. This one starts about the same. 4:30 very dark and the wind blowing hard out of the south west. The moon had not been up long and just a sliver , it was DARK. We were heading to Priest Butte lake with the mud boat and three BIG bags of goose decoys. Shortly after going through Vaughn The boy slams on the brakes and said we lost a bag of decoys, crap. No Idea where. We turned around and sped back. We see a truck along side the road loading something in the back of his truck. Pulling in to the center of the road we ask if he had seen a bag full of decoys, suspecting he had. He said "yes I just ran OVER it". Now this bag is as big as my couch. What ? He handed it over to us and said he just tossed a big pile of peaces in the ditch...There goes $300 worth of decoys.
We get to the lake and boat ramp only to see 2 to 3 foot waves rolling north to the side we wanted to hunt. Dang there was not going to be a boat ride in the pitch dark this morning. We made a decision to go up the Highway and park on a pull out and WALK to the land bridge that separates the two lakes . It's close to half a mile so we did NOT take the remaining decoys. Loaded 3 boxes of goose/duck shells each ,water some lunch and our extra sitting in the wind and cold clothes and guns.
let me tell you it is way easer to get there by boat.
We got there in time , made a good blind with the local flora.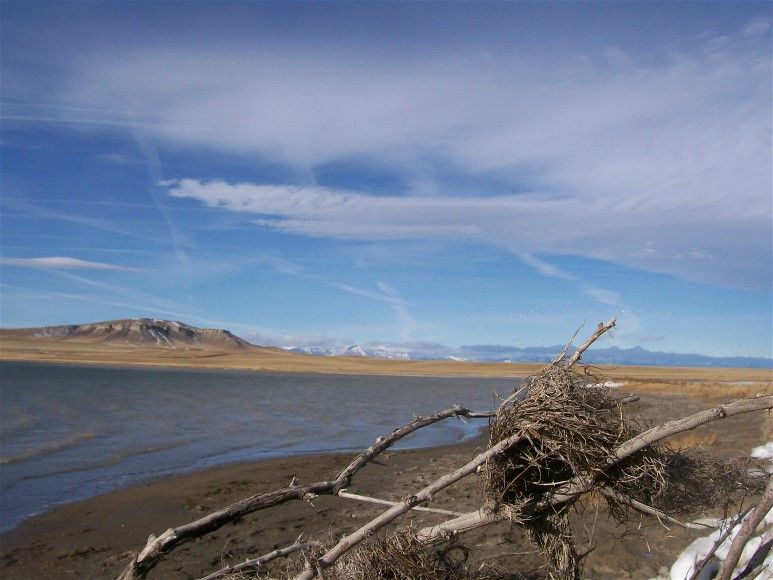 Fifteen minutes before we could shoot we had 100"s of mallards flapping so low we could almost jump up and grab them on there way over our blind. The minute it was legal the ducks where all gone, How normal is that. A few way word ducks would fly by which we shot five. We had one good size wave of snow geese fly right in our face. With six shots fired, three each, we only had two snows on the ground I mean water. The 30 MPH wind sent them back to us in short order. Swans on the other hand ... They where in our face all morning. There an awful lot of fun to watch .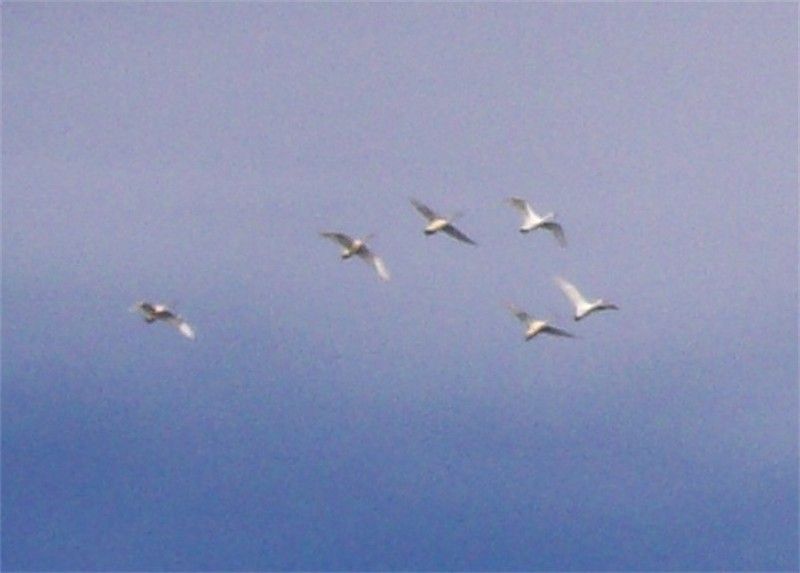 The walk back at noon was a struggle with the extra weight and the hard wind blowing against us. 'Nother great day in the field.